Ready to connect?
Call (410) 831-4642

Evening/weekend hours.
We're open:
Mon-Fri, 5:30 PM to 7:30 PM
Sat/Sun, 10:00 AM to 4:00 PM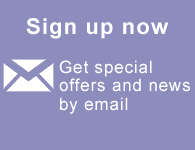 Key benefits of technical training
Techna Center, LLC provides training in a range of web and software development technologies in demand today. Our training is perfect for those who want to learn or upgrade their technical skills. In today's competitive environment, it is not enough to just know the basics of computers. When it comes to hiring or promotions, managers look for those who stand out from the pack.
Our approach to training is unique because we truly focus on maximizing learning. Our motto is to help you learn. Here are some benefits to consider for your web development training needs:
Focused classes.
Learn more.
Most of our classes focus on one major subject or topic. This allows us to run shorter but effective classes. With our focus on one subject or theme per class, we are able to explore the topic in greater length than a class with broader appeal. This approach benefits the students as well because they take the class that they need help or are struggling with. In short, we get deeper into the subject rather than merely touch the surface.
First class is on us.
Try us for free.
All new learners are eligible for one free class priced below $50. To take advantage of this offer simply register for an account and pick and register a class that interests you. There are no registration fees or any other charges.
Small class-size
More access to the instructor
We limit our class size to 10 learners so we can devote more times to the needs of each learner.
Retake option
No worries for not getting it the first-time.
Techna Center, LLC strives to help learners the first time. We understand all students have varying degree of technical experiences and backgrounds, therefore, some students find it helpful if they repeated the class. For this reason, we offer the retake option at no additional charge. Whether you master the material second or third time, repeat classes are free. A learner may retake a class up to 5 times within 12 months of first paid registration of the class.
Affordability
Reasonable rates
You don't have to incur a mountain of debt to take a class with us. In fact, most of our classes are priced below $50 and that only amounts to less than $13/hour for a four hour class. Additionally, there is no registration or hidden fees even if you take the same class more than once. Where else can you get that?
No hardware/software needed
Just bring yourself to learn
Our training rooms are equipped with the necessary hardware and software to help you learn. You just need to bring yourself to the class and ready to learn.
Convenient hours
Evening and weekend classes
If you work or attend school, weekends or evenings may be just the time you have for gaining new technical skills. This is why our convenient-time classes may be the perfect fit for your busy schedule. Remember our training is short, only lasts a few hours each day so you can enjoy rest of your weekend or evening.
Testing
Get ready for a challenge
After you finish a class with us, you can take a free test online. The test will challenge the knowledge and skills you acquired from our training. To encourage everyone to take the test and do better, we provide discounts on the future classes you take with us.
Wide selection
More choices
We offer high quality training in an array of web and software development topics: HTML, CSS, JavaScript, ASP, ASP.Net, e-commerce, search engine optimization, web design, and more.