Ready to connect?
Call (410) 831-4642

Evening/weekend hours.
We're open:
Mon-Fri, 5:30 PM to 7:30 PM
Sat/Sun, 10:00 AM to 4:00 PM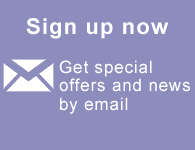 Customized training
Customized Training for you and your business
Adapting to new technologies requires new or advanced technical skills. Is your staff ready for the task and help your business grow?
In addition to customized training tailored to your staff's needs, Techna Center offers the following training options:
By topic
Using Computers
Browsing the Internet
Microsoft Office products such as Word, Excel, PowerPoint, Access and Outlook
Computer Programming
Search Engine Optimization
Website Design/Programming
Graphics
Videos
By product
Adobe Dreamweaver, Flash
Microsoft Word, Excel, PowerPoint, Access, Outlook, Visual Studio
Whether it's on your site or ours, Techna Center's offerings can be scheduled to your requirements. Contact us today to discuss your training needs.
Please use this form to request customized computer training (PDF).