Ready to connect?
Call (410) 831-4642

Evening/weekend hours.
We're open:
Mon-Fri, 5:30 PM to 7:30 PM
Sat/Sun, 10:00 AM to 4:00 PM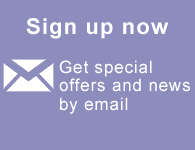 Techna Center, LLC
Techna Center, LLC is an independent and privately held company based in Randallstown MD, offering a full suite of web and software development and support services. Techna Center, LLC specializes in the development and training of web design, web programming, apps, content management systems, email campaigns, software, creative services, search engine marketing, and social media networking.
Our training services are available through ScriptingMaster.com - launched in 2005. Techna Center operates this website and the site has become one of the popular sites among the web and software educational resources online.
Our vision: help our clients be successful in any and all projects requiring web and software solutions and support.
In support of our vision, we offer the following professional services:
Web design & maintenance
Internet and email marketing
Graphic design
Desktop and web programming
Search engine optimization (SEO)
Training
We are:
Programmers
Designers
Marketers
Trainers
Business developers
At Techna Center, we are everyday guided by our values: customer focus, reliability, honesty, integrity, transparency, and respect.
"We spend countless hours in quest and perfection of our solutions to the unique technical challenges our clients bring us because we love and enjoy every movement of our work. We are passionate about creating solutions that improve the bottom-line of our customers. We are not satisfied until we are confident our solutions are ready for presentation and deployment. For every project, our clients can expect from us speed, dedication, and quality."
Raj Singh - CEO
Techna Center's CEO has over a decade of professional experience in providing the highest quality and most efficient services. He has Bachelor of Science and Master of Science in Information Systems from UMBC and holds half a dozen certificates in web programming and related courses.
Highlights
Dozens of sites customized, launched & operated.
Millions of lines of code written and managed.
Thousands of webpages and files created and uploaded to the Internet.
Millions of users served.
Consistent record of improved organic traffic (non-paid referrals from Google, Yahoo, Bing, and other search engines)
Successfully processed & handled thousands of customer inquiries and other customer data.