Ready to connect?
Call (410) 831-4642

Evening/weekend hours.
We're open:
Mon-Fri, 5:30 PM to 7:30 PM
Sat/Sun, 10:00 AM to 4:00 PM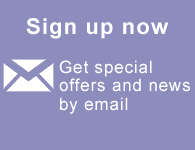 Common questions
This page answers most of the common questions regarding Techna Center, LLC's training programs. If your question is not answered here, please don't hesitate to contact us.
Questions on course registration
Q:
Why should I consider training?
A:
Needless to say web and software developments skills are in high demand. When it comes to hiring or promotions, managers chase candidates with extensive experience in the related industries and technologies. Whether you decide to learn on or offline, we are committed to providing services in helping you acquire software and scripting skills and knowledge as quickly and efficiently as possible.
Q:
Who should consider training from Techna Center, LLC?
A:
Techna Center, LLC training is specifically designed for
adult*
learners who want to acquire or upgrade their technical skills. Our training is aimed for beginners to those who have some background in the software or web development field. Technology professionals, students, business owners/managers, and anyone else interested in pure-learning of the web and software development techniques are our potential customers.
* Please note you must be at least 16 years of age to register for a class.
Q:
What computer training courses do you offer?
A:
We offer dozens of software and web development courses. Our course listings can be found in our
catalog
. In addition to the courses listings, our catalog shows the course code and name, fee, and prerequisites information. If you want to learn of upcoming courses, please access our
Schedule of classes page
.
Q:
Is there are any prerequisite for a course?
A:
Prerequisites information for a course is listed in our
Catalog
. Before registering for a course, ensure you have adequate knowledge and experience to match content level of the course. If you are not sure you have the proper experience or knowledge covering the required or suggested prerequisites, please contact us for assistance before enrolling.
Q:
What is the maximum size of the class?
A:
Each class is restricted to the maximum size of 4 students. By having a smaller class size, it allows our trainers to devote more attention to the individual needs of the students. In order to secure a space in class, it is recommended that you complete your enrollment quickly as possible.
Registration is available on the first-come-first-served basis. If the course is full, you can place yourself on a waiting list or enroll in a different time slot.
Q:
How do I register for a class?
A:
There are several ways to register for a course:
In person: visit our computer lab in Randallstown, MD during our normal opening hours. Please note presently we are open evenings and weekends only. Please use this Registration Form.
By Mail: please mail a completed registration form to:
Course Registration • Techna Center, LLC • 9405 Liberty RD, Suite D-3 • Randallstown, MD 21133
Online: create a free account here to conveniently register for courses.
Q:
What happens after I register for a course?
A:
If your enrollment is not confirmed within the allotted time below, please contact us for further assistance.
If you register in-person, your enrollment will be confirmed immediately.
If you register by mail, please allow at least 10 days for enrollment confirmation. Please note mailing in a registration form does not guarantee enrollment.
If you register online, your enrollment will be confirmed within 72 hours.
Q:
Can I retake a course?
A:
You can retake a course for any reason, within 12 months of purchase. If you want to take the same course after 12 months, you will need to purchase the course again. So plan early to take advantage of retake our policy if you intend to repeat the course.
Payment related questions
Q:
When is the course registration fee due?
A:
Course registration fee is due in full immediately after registration and prior to start of the class.
Q:
What types of payment methods are accepted?
A:
Depending on how you choose to register, there are a number of payment options:
In person: check, money order, or cash. Please stop by our office and be sure to check our hours.
By Mail: check or money order. Send payment and this registration form to:
Course Registration • Techna Center, LLC • 9405 Liberty RD, Suite D-3 • Randallstown, MD 21133
Online: credit card only. We accept Visa, MasterCard, Discover, American Express, and other major credit cards through Paypal.
Q:
Is there a computer lab usage or an additional fee?
A:
There is no computer lab usage or additional fee. Our published course registration price reflects the price you are obligated pay, minus any eligible discount.
Course attendance related questions
Q:
Will I have to attend the class in person?
A:
Yes. To maximize learning, we deliver our course instruction in a class (computer-lab) setting. If you cannot come to the class, you can reschedule for a convenient time.
Q:
Where is the training held?
A:
Presently, Techna Center, LLC's training classes are planned in the Baltimore, Maryland area.
Q:
What should I bring to the class?
A:
You don't need any special computer or software because our lab is adequately equipped. You may, however, bring the following to the lab:
notepad and pen
flash drive - to save your class work
Q:
What are your course success tips?
A:
There are no secrets to succeeding in a class but please observe the following for proper preparation:
If you are new to programming or scripting, don't be disappointed if you don't master the concepts the first time. It takes time, practice, practice, and practice to sink-in. With practice and more practice your programming or scripting skills will improve. So start writing new or editing code early and often. You can re-take the course for free, if needed.
Use class notes and exercises to program or script
Come to each class on time
Review your notes after class
Participate in class discussions
Ask for help
For more details, please access our
course preparation guide.
Q:
What if I miss a class or want to reschedule?
A:
Don't be disappointed if your job or other obligations make it impossible for you to attend a class because you can reschedule. Remember we offer a retake option which allows learners to reschedule a class within 12 months of their first paid registration.
Q:
What if I want to cancel a class after registering?
A:
You can cancel a class by logging into your account. If you have schedule conflict, please retake the class. If you are cancelling a class because you want a refund of your registration fees, you must do so 48 hours prior to the start of the class. Any fees you paid to register for the class you are cancelling will be refunded in the original form of your payment. There is no refund for retake classes because we don't charge for retakes.
Q:
Is there any examination or other assignments during a class?
A:
Because our classes are short but effective, we are not able to devote class time for any examination or any other assignments. However, we offer online testing for each class. Each class comes with an online test. Each learner is encouraged to take the online test after completing a class with us.
Q:
When should I take the test?
A:
You can conveniently take the test anytime online. The test becomes available automatically on your Techna Center, LLC account after the last day of your class. The exam must be taken within 30 days after the exam becomes available on your account. For specific dates and the exam, please sign in.
ClientPortal related questions
Q:
Why should I create a ClientPortal?
A:
ClientPortal
is required for those learners who want to attend our classroom training sessions. With a ClientPortal, you can: register for courses, reschedule or cancel your class registration, take tests, and more, conveniently online 24/7. Here is a quick summary of benefits of a ClientPortal:
It's free
Faster checkout
Maintain course enrollment: registration, reschedule, retakes, and cancelation
View course registration history
Take online exams
Complete online assignments & course evaluation
24/7 access to your account
and more. More features will be added in the future to support the learning needs of our students.
If you are a new learner and don't yet have a ClientPortal, please see this page to sign up. If you have taken a class with us before (meaning you are a returning learner), use your existing ClientPortal to register for additional classes.
Q:
What if I forget my password?
A:
Navigate to the forgot password page to receive your password via email. To receive the password, you will need to provide an email address and date of birth information associated with your account.
Q:
What if I change my email address?
A:
To update your email address, you first need to sign in. Then, navigate to the My Profile section and click on "Change email address". Follow the prompts on this page to change your email address.