Ready to connect?
Call (410) 831-4642

Evening/weekend hours.
We're open:
Mon-Fri, 5:30 PM to 7:30 PM
Sat/Sun, 10:00 AM to 4:00 PM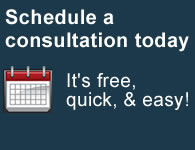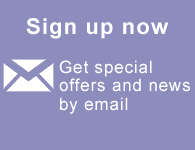 Website design services
No business website?
Get today the most elegant and engaging website your business deserves.
Save time and money with our services! Techna Center has the following promotional rates† for website design services:
Basic
Professional
Business
# of web pages
Up to 3
Up to 5
Up to 4
Turnaround
7 days
5 days
5 days
Domain name registration
$15/year
Free for 1 year*
Free for 2 years*
Website hosting
$9.99/month
Free for 6 months**
Free for 1 year**
Stock photos
$4.99 each
5 free credits. Additional $3.99 each
10 free credits. Additional $2.99 each
Copywriting
No
No
Yes****
Discount on website maintenance package
10%
15%
20%
Professionally designed website
Yes
Search-engine friendly design
Yes
Pages compatible with all popular browsers
Yes
Price

$249

$499

$949

Try it!

†Offer is not valid for prior purchases or current clients. For new business clients only. Limit: one promotional offer per client. This offer may not be combined with any other offer or discount. Techna Center, LLC reserves the right to charge for any services that are beyond the scope of what these promotional plans offer. If a service order requires any additional charges, Techna Center, LLC will notify the Client before performing the work. If Client accepts the charges, the full fee will be added to purchase price.

*Applies to new domains only. Domains that are already registered are excluded. Domain registration is subject to availability. As Techna Center, LLC uses third-party vendors for domain registration, Techna Center, LLC does not guarantee a registration of any domain.

**Windows Server 2003 or above.

*** Techna Center, LLC will supply all content (including but not limited to text, graphics, videos, animations, and audio files) for your website. Requires a pre-payment in the amount of $449.
Spend a little more and get more value!*
An extra $249 fee includes:
Domain name registration assistance

What is a domain? Not only we will explain why you need a domain name for your business, we will even help you choose the appropriate domain name. What's more? We'll even register the domain name for you.

Assistance with website hosting service

Don't worry if you are not sure about why you need website hosting. We'll go over all the details and find the right hosting company for your new website.

Email accounts

We will even create one or more email addresses for you and your staff. We will also help you how to use your new email account.

Content help

We will cover what-to-do and what-not-to-do with what you decide to present on your website. If necessary, we will even take some photos of your products or make an intro video.

Insights into search engines

If you want a website, you cannot ignore search engines. We will explain why search engines are relevant to your business. We'll provide you tips on how to optimize your content for search engines.

Website logo

No logo for your business yet? We will create a logo.

$100 Google AdWords advertising credit**

Google is the most popular search engine today. That means most potential customers for any business are using Google. So it makes sense to advertise on Google. We will help you create a new account for your business and create your first ad.

Website analytics reporting tool

You can use online tool to learn how your website is performing or used. We'll help you how to use the tool and interrupt the results.

Assistance with social accounts

We'll help you create accounts with Twitter, Facebook, Youtube, and others as necessary.

Launching the website

We will take care of the technical side of launching your website. In most cases, a new website is operational within 24 hours.
*These services are valid during the time we work on launching your website project and 30 days after your website is launched. After the 30 days of launch of your website, you can purchase one of our website maintenance plans if you want these services continuously.
**Subject to availability. We have only limited supplies of advertising credits from Google for our clients.
Available for additional fee: blogs, shopping carts, polls, page ratings, forums, forms, guestbook, image gallery, voting, and more.
If your new website needs are beyond what these plans offer, request a free, no obligation quote now.
You're almost done
Stand out with a professionally designed website
Your customers will take you seriously if you have a website
Have your business accessible 24/7
Start growing your business today
Service agreement: "contract"