Ready to connect?
Call (410) 831-4642

Evening/weekend hours.
We're open:
Mon-Fri, 5:30 PM to 7:30 PM
Sat/Sun, 10:00 AM to 4:00 PM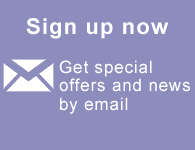 Why is Techna Center, LLC a smarter choice?
Techna Center is committed to continuously providing high-quality and reliable services to its clients. At Techna Center, we are hard-working, motivated, honest, and care for your online success. We don't sell our clients solutions that other companies have developed. We build custom and original solutions to fit your specific online needs.
Here are top 10 reasons that we hope will encourage you to consider us for all of your web and software development and support needs:
We believe our success is dependent on our clients. From the start, we will fully dedicate ourselves to serving your project needs. We will do everything possible to deliver you a solution to your satisfaction and specifications.
We have been developing and delivering solutions for over a decade. Not only we know what works online but we also know what does not work. So when we work on your project rest assured it will be done well and done right the first time.
We don't take projects that we cannot manage or develop. If we accept your project, expect us to be committed 100% to it from the start. We answer your questions and advise you on possible solutions based on your initial and future requirements for a particular project. We truly listen to your input from the beginning to the end.
4.
Focus on long-term relationship
From the start, we work hard on your project to turn your vision into reality. Delivering you exactly what we promise is how we can win your work in the future.
We are honest in what we do. We build our relationship with our clients based on mutual trust and respect.
Our costs of doing business are reasonable and manageable because we do all, if not most of the work in-house.
We test our solutions to at least meet the industry standards.
8.
No hidden fees or surprises
From the start, we will give you a quote based on your project specifications and scope. There will be no hidden fees or unexpected charges. Your project will be delivered according to your exact requirements, on time, within budget, fully tested, and ready for launch. No excuses, ever.
We know not everyone is a web or software guru. If this was the case, then, we and many other companies would not be in business. So we will communicate in plain English with you to explain and recommend all technical options available for your project.
We believe that you deserve complete satisfaction with our work. This is why all of our design and development services are backed by our money back guarantee. It is simple as this: you get your money back if you are not satisfied with our work. Please
click here
to learn more about this guarantee.
If you feel enthusiastic about powering your business growth with our advanced solutions, please contact us to discuss your project. We are ready to offer just what your business needs to succeed online.