Ready to connect?
Call (410) 831-4642

Evening/weekend hours.
We're open:
Mon-Fri, 5:30 PM to 7:30 PM
Sat/Sun, 10:00 AM to 4:00 PM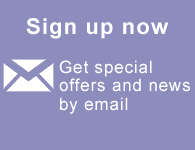 Money back guarantee
At TC, we are committed to and put 100 percent to each project. Our goal is to be proud of our accomplishments and we can achieve that only if we fully deliver what our clients need and succeed. We understand our success is entirely dependent on what we deliver to our clients. So we never cut corners or trade quality for quantity.
If you are not completely satisfied with the quality of the work that we performed, please let us know. We will work diligently with you to rectify the problem. You have the option to receive 100% of your money back.
Please realize the following conditions to the Money back guarantee:
the refund must be requested within 5 days after the work is delivered to you
unless otherwise noted, refund is not applicable to third-party services (i.e., hosting, graphics, etc.).
the refunded amount is equal to what you paid minus any discounts and any cost of add-ons (i.e., purchasing of hosting, graphics etc.).
prior to requesting a refund, you must agree to and delete all of the project deliverables that you find unsatisfactory. No refunds if you intend to use our deliverables in any way.
TC reserves the right, at its sole discretion, to deny refund in cases where there is evidence of abuse of this guarantee.
Please feel free to contact us in case of any questions or comments regarding this guarantee.