Ready to connect?
Call (410) 831-4642

Evening/weekend hours.
We're open:
Mon-Fri, 5:30 PM to 7:30 PM
Sat/Sun, 10:00 AM to 4:00 PM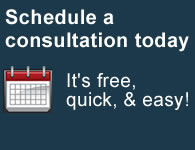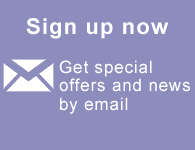 IT equipment sales and rental services
Given the number of options and computing systems out there, we understand it can be a complex task for small business owners to find the right match for the business need and equipment. Whether you need a new hardware, software, or application, we can help you choose and supply a cost-effective and productive solution.
Talk to us first for all of your computer and related equipment acquisition, implementation, and training requirements.
Hardware and software sales
TC supplies reliable and high-performance products from well-known companies such Microsoft, Adobe, Apple, Dell, HP, Acer, and more. We provide a variety of products such as laptops, tablets, desktops, printers, monitors, and other electronics. Here is a small sample of what we supply:
Choose TC and make your shopping simpler
We offer:
Consulting services
We will work with you to find a solution that is most efficient and effective for your business.
Deployment services
We will ensure your new product works in your IT environment. We will set up your new system and we will even install your software.
Training services
Get most of your investment with computer educational programs.
Computers
Desktops
Laptops
Notebooks
Monitors
Tablets
Workstations
Computer supplies and accessories
Hard drives and network storage
Projectors and projection accessories
Keyboards and mice
Batteries
Docks and stands
Monitor stands
Webcams
Cables
Speakers and headphones
Printers and fax machines
Ink, toner, and paper
Scanners
Software
Microsoft Office (Word, Excel, Access, Outlook, PowerPoint, Publisher, SharePoint) 2003, Microsoft Office 2007, Microsoft Office 2010, and Microsoft Office 2010
Photo and video editing software
Licenses
IT rental program
For qualified business clients, TC has a variety of IT equipment available for short-term and long-term rental/lease contracts. It is good option for small business owners who are looking for an affordable technology or want to try a new product before making a purchase. You can rent equipment/electronics from us for a day, week, month, or a year. Our rental equipment is available for lease on a first-come first-served basis.
Choose from:
Computers and computer accessories,
Monitors,
Projectors,
Professional video/photo cameras, and
More
Contact us today to discuss your unique computing and IT equipment needs.